2017 China International Agricultural machinery exhibition ended in Wuhan city
In October 26 to 28, Chinese International Agricultural Machinery Exhibition successfully held by China agricultural machinery circulation association, China Agricultural Mechanization Association, China Agricultural Machinery Industry Association in 2017 at the Wuhan International Expo center.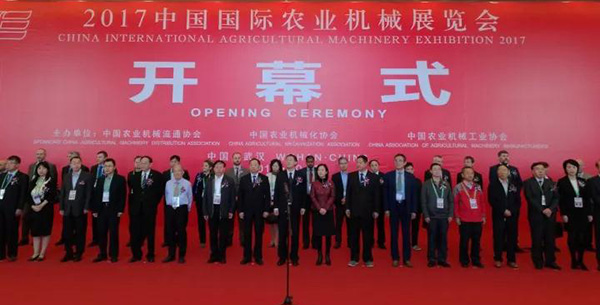 This year, the agricultural machinery market has declined greatly. Facing the severe market situation, how to carry out the transformation and upgrading of enterprises is the most important problem faced by the vast number of agricultural machinery enterprises. From the international agricultural machinery exhibition, world agricultural summit and a series of exhibition related activities to deliver information, policy information, domestic and international market development of new products and new technology trends and demand information to enable enterprises to get more harvest.
This year, the international agricultural machinery exhibition enterprises have reached 1993, of which 1032 are host enterprises and 961 are parts enterprises. The exhibition booth is divided into categories: indoor outdoor special equipment, special equipment, indoor and outdoor parking standard booth 4 categories; the products cover all kinds of agricultural products for different regions of our country agriculture during the whole production process, the host exhibits covering parts and the 15 categories and 36 small classes.
During the period of this International Agricultural Machinery Exhibition held "the sixth world agricultural Summit (-26 October 25th). This is the first time that the summit landed in China after Italy, the United States, France, India and Turkey. Europe and the United States, Asia, Africa and many other countries of the relevant agencies and industry organizations, experts and scholars, manufacturing enterprises, international buyers and farmers, the international media gathered in the China, to discuss the global agricultural development, at the same time bring opportunities to the participants of international trade and cooperation!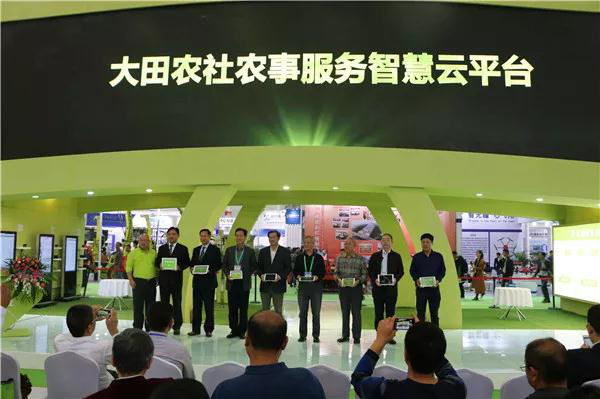 The international agricultural machinery exhibition also held a series of meetings and activities of the rich and colorful. At the sixth World Summit and the agricultural machinery industry in 2017 economic operation and market analysis report, agricultural mechanization technology to boost agricultural supply side structural reform seminar, international hydraulic technology development forum, 2017 China vegetable production mechanization development forum, agricultural information technology and application of agricultural aviation standard workshops, seminars, domestic livestock and poultry wastes the seminar, mechanical tillage planting structure adjustment and upgrading technology seminars, digital intelligent processing power of agricultural machinery manufacturing special promotion, China agricultural robot competition and agricultural machine industry youth science and Technology Salon, chairman of agricultural cooperatives, rice rape cropping training mechanization production technology field demonstration activities and other major conferences. Through these colorful activities and a large number of exhibits, greatly enhance the global influence of the international agricultural machinery exhibition.